Lighting is best layered in my opinion and one of the best new layers to our bathroom lighting designs has been the incorporation of LED lighting. I have been using lights and lighting for over a decade here in Vancouver in all types of installs and set ups. I have learned many wonderful tips on installing LED lighting from some of Vancouver's top builders and designers.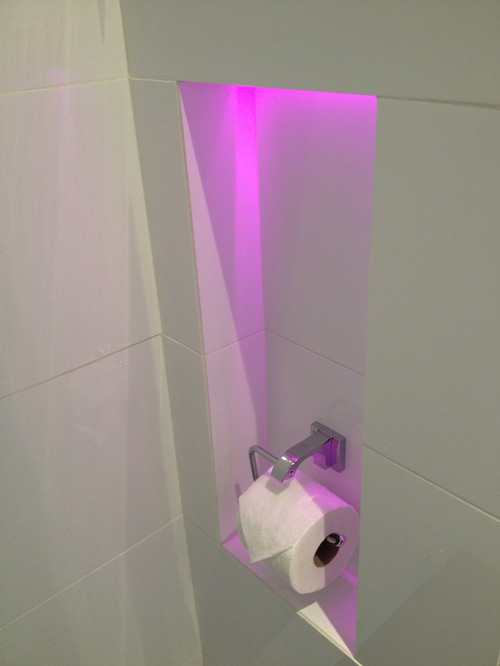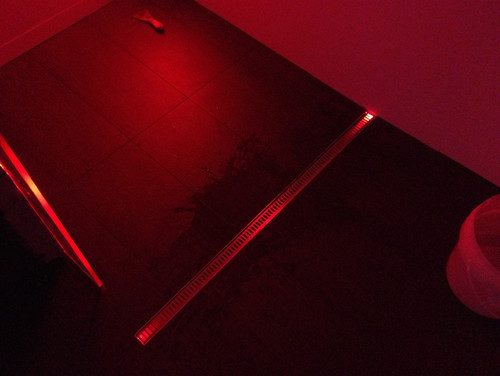 What I took from these prior experience is the magical effect light has on a space and how much you enjoy that space when you use it.
I'm not an electrician nor do I claim to be. What I know well is how to build showers and what I have found is that with a little effort and smart design you can incorporate lighting into these shower builds with little effort and really little added material costs.
My three secrets to a successful install is
1). Have enough light and have lots of it
2). Diffuse the light so you do not see dots of light but rather an even glow
3). Have the ability to dim the light
You do not want your bathroom to look like a disco so these lights should be on their own circuit. This way you can enjoy the colour or added light when you want it and switch it off when you don't.
One of my most popular "
Private Photo Albums
" is the LED lighting one I have here. You will need to sign up to view the pictures and get the password. Currently there is over 400 pictures showing various construction photo's on my building process.
LED lighting is normally a 12 volt DC power supply. That said it's not a good idea to have any power in your shower so when we design our systems they are designed to be top lit or side lit.
Here is a look at various ways of using LED lighting in your home;
Our most recent projects are heavily lit with LED lighting. A great designer here in Vancouver is a man named Holger Hoo's - much of what we have learned was with the help of this design forward thinker. Check out his bathrooms
here
.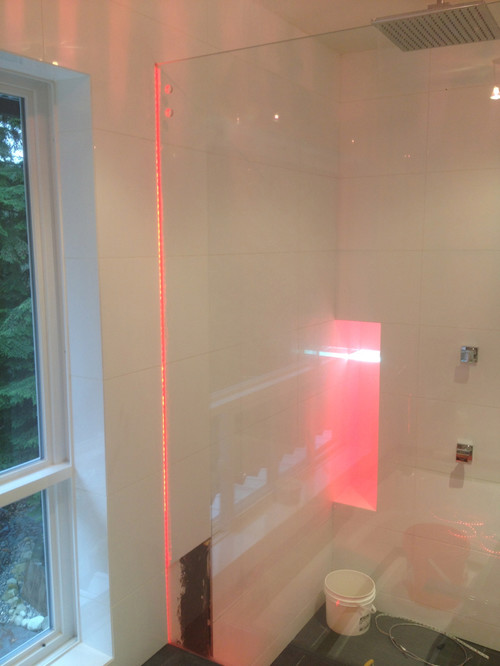 This is a great shot of a side lit shower niche. You might notice as well that we side lit the shower glass. All the play by play pictures are include in my "
Private Ideabook
". You can gain access to these pictures by following the links in the top right corner of this page.
JW